For content-heavy and long presentations, it is important to keep the audience updated about how far into the presentation you are. The Agenda Lab feature of
PowerPointLabs
(a free add-in for PowerPoint) can generate 'you are here' outline slides at various points of the presentation. An example is given below.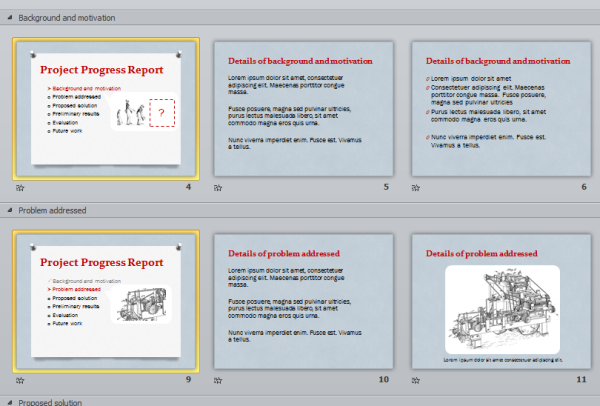 During the presentation, those slides will look like this when you transition from one topic to the next: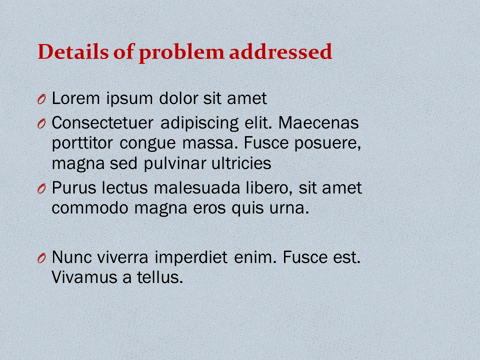 Alternatively, you can use the same Agenda Lab feature to generate a sidebar like this (it appears on top of the slide by default, but can be moved to a different location):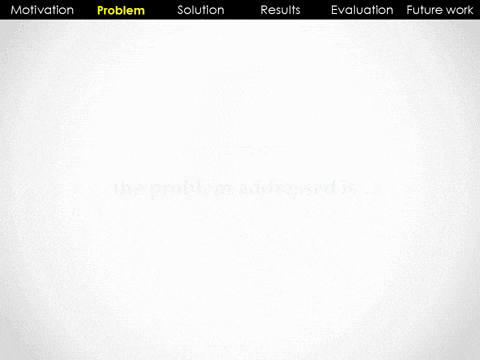 The best part is, when you change the presentation content (e.g. add a new topic), the inserted slides/sidebar can be updated automatically with a click of a button. To find out more, visit
Agenda Lab documentation
.